Become a Part of GPower
Are you also a LabVIEW or TestStand expert? At GPower, we are constantly looking for qualified people with a great interest in the development of software and hardware.
Be a Part Of a Professional and Social Team
Our New Strategy Calls for New Types of Developers
With a growing number of projects in various industries and an ongoing development of own products, we are constantly looking for more, but also new types of system developers for our development team. So, while we previously have been looking specifically for the engineer with experience in software programs such as LabVIEW or TestStand, we are also looking for other types of engineers, physicists, and mathematicians.
Send an Unsolicited Application
Do you want to be a part of our development team? You are always welcome to send an unsolicited application to us in which you describe yourself, your background, your skills, and why you want to be a part of our team. All applications should be sent to Communication Officer Gabrielle Bro Øe Svendsen by following email: gbs@gpower.io.
We look forward to hearing from you.
Who Are We?
We Are Experts in LabVIEW and TestStand
Besides our founder and CTO, Steen Secher Schmidt, is the only LabVIEW Champion in Denmark, a characteristic of our development department is also that all developers are certified in either LabVIEW, TestStand, or both. Consequently, we have a strong foundation in order to develop high-quality software solutions.
GET TO KNOW US BETTER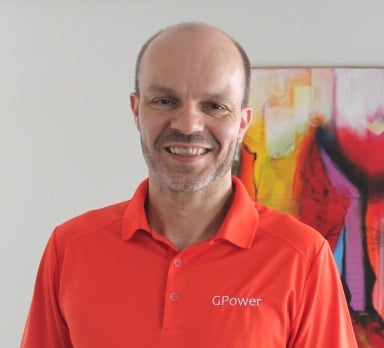 "Over the last 20 years, I have worked with software for test and measurement systems in various contexts. However, the process of development, we are seeing right now at GPower, is the most exciting experience, I have been involved in throughout my career. At the moment, I feel that we are doing giant leaps every month in terms of our software tools as well as our organization. While we previously had almost identical profiles, we have a broader range of skills and insight now – and to my mind, it is instrumental in creating a strong team spirit and a great job satisfaction."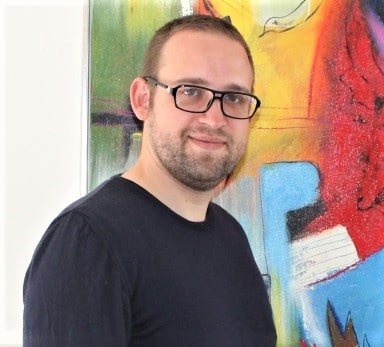 "At GPower, I have a lot of good colleagues who, among other things, inspire and develop me on my journey to become a better software developer. A journey that is possible, as we are constantly given the opportunity to work with new technologies when we are developing specialized products for our customers among others. Furthermore, it is not least a healthy and funny environment for a curious soul like me."
Take Courses and Examinations at GPower
Do You Need One or More Certifications in LabVIEW or TestStand?
With in-house titles such as NI Certified Professional Instructor and LabVIEW Champion, it is possible for us to hold National Instruments' preparatory courses and certification examinations for our developers as well as our customers' developers. While all examinations will take place at our headquarters in Hinnerup, Denmark, the courses can be held at either our or your address. Read more about National Instruments' courses here.