Become a Part of GPower
Are you also a LabVIEW and TestStand expert? At GPower, we are constantly looking for qualified people with a great interest in software and hardware.
Be Part Of a Professional and Social Team
Our New Strategy Calls for New Types of Developers
With a growing number of projects in various industries and an ongoing development of own products, we are constantly looking for more, but also new types of system developers for our development team. So, while we previously have been looking specifically for the engineer with experience in software programs such as LabVIEW or TestStand, we are also looking for other types of engineers, physicists, and mathematicians.
Send an Unsolicited Application
Do you want to be a part of our development team? You are always welcome to send an unsolicited application to us in which you describe yourself, your background, your skills, and why you want to be a part of our team. All applications should be sent to Communication Officer Gabrielle Bro Øe Svendsen by following email: gbs@gpower.io.
We look forward to hearing from you.
Who Are We?
Besides our founder and CTO, Steen Secher Schmidt, is the only LabVIEW Champion in Denmark, a characteristic of our development department is also that all developers are certified in either LabVIEW, TestStand, or both. Consequently, we have a strong foundation in order to develop high-quality software solutions.

What Does It Mean To Be Part of GPower?
As part of GPower, you are part of an innovative environment where professional qualifications and diversity have a great influence in relation to education, skills, and experience. At the same time, you are also part of a culture whose mission is to put an end to expensive instruments and endless projects with the aim of spreading advanced instrumentation to the industry.

What Can You Expect?
Besides the fact that we are a company with room for differences, we are also convinced that a working day must be fun, educational, and inspiring. In that connection, we arrange social and professional events at home and abroad, just as we also ensure that benefits such as lunch and pension scheme, health insurance, fitness facilities, and further training are top notch.
What Do Our Employees Say?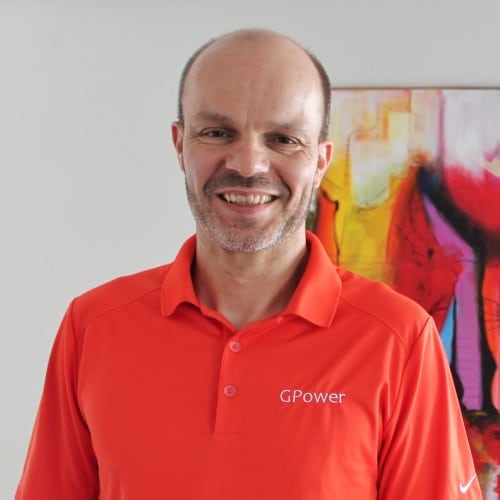 Jens Christian
Certified LabVIEW Architect
"Over the last 20 years, I have worked with software for test and measurement systems in various contexts. However, the process of development, we are seeing right now at GPower, is the most exciting experience, I have been involved in throughout my career. At the moment, I feel that we are doing giant leaps every month in terms of our software tools as well as our organization. While we previously had almost identical profiles, we have a broader range of skills and insight now – and to my mind, it is instrumental in creating a strong team spirit and a great job satisfaction."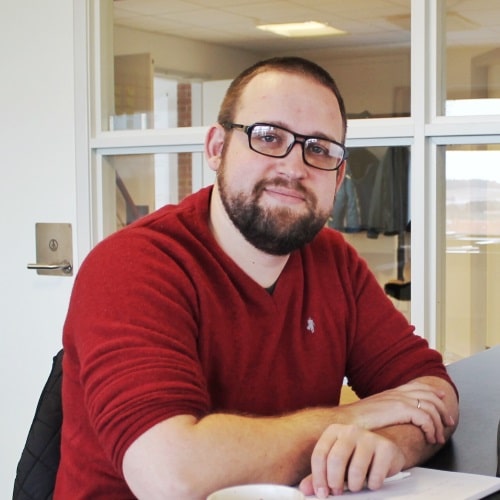 Aske
Certified LabVIEW Developer
"At GPower, I have a lot of good colleagues who, among other things, inspire and develop me on my journey to become a better software developer. A journey that is possible, as we are constantly given the opportunity to work with new technologies when we are developing specialized products for our customers. Furthermore, it is not least a healthy and funny environment for a curious soul like me."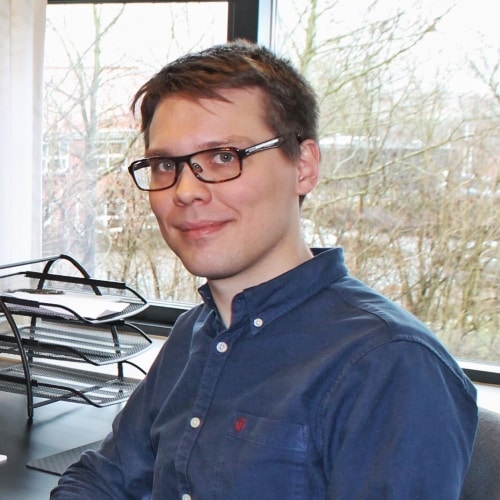 Andreas
Certified LabVIEW Associate Developer
"A characteristic of being part of GPower is that you are allowed to build something that has never been built before, which makes every day at GPower fun and challenging. It is also very exiting that I can use my background as a physicist, for example when developing measuring instruments."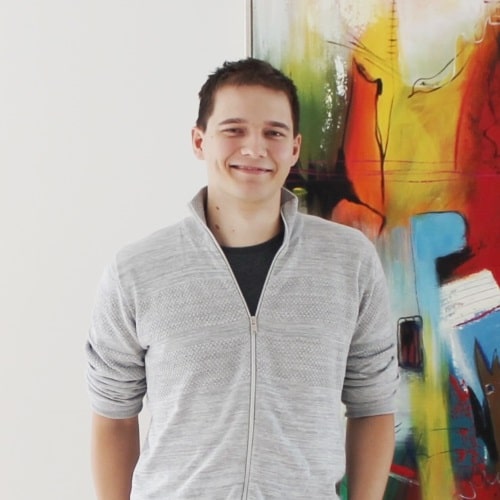 Jeppe
Certified LabVIEW Developer
"It is great being part of a team where your colleagues are listening to your suggestions – even though you do not have 15-20 years of experience, as is the case with several of our senior developers. The goal is always to develop the best solution, which we are doing in cooperation and across teams."